Work With a Trustworthy
Asbestos Removal Company
We at Eco Tech Environmental provide professional removal of materials that contain asbestos and lead or are affected by mold. Our crews set up secure containment areas, and remove the harmful element safely and according to CDPHE, OSHA and EPA guidelines. We ensure your space is secure during the removal process and completely safe before we leave.
When you choose our competitively priced services, you can be assured that you receive the best work and the most effective removal and encapsulation services possible.
We take pride in the level of service that we offer and our goal at Eco Tech Environmental is to provide our clients piece of mind.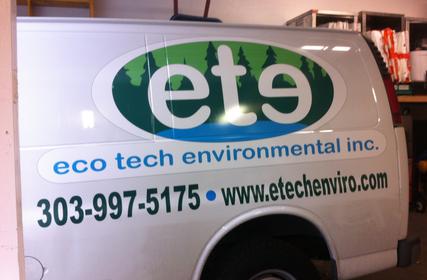 With over 40 years of knowledge and experience combined, the owners and staff of Eco Tech Environmental assure that your abatement experience, as overwhelming as may seem, will run as pleasantly as can be. As a team of excellent people we strive to exceed our customers' expectations every day.
Our team of certified and trained technicians will ensure you receive the best work practices in the industry. When you retain our services your home or property will be treated with respect and dignity.